1. About Zhejiang University (ZJU)
ZJU's roots can be traced back to 1897 and the founding of the Qiushi Academy. Its motto is "Seeking Truth, Pursuing Innovation".
Currently ZJU is one of the best Chinese universities, within the top 100 in the QS World University Rankings (#68) and Times Higher Education World Reputation Rankings (#101).
ZJU is a comprehensive research university with distinctive features that have both a national as well as international impact. Eighteen disciplines of ZJU have been selected for China's "Double First-class" Initiative (3rd in China) and 39 disciplines graded A in the recent national assessment (1st in China). The worldwide ranking of subject "art and design" is #51-100 (QS 2019) and #101-125 (THE 2018).
For more information, please visit ZJU official website: http://www.zju.edu.cn/english/ .
---
2. About Hangzhou City
ZJU is located in Hangzhou – one of China's most picturesque cities. Hangzhou is the capital of Zhejiang Province, host city of G20 Summit 2016 and the 2022 Asian Games.
Hangzhou belongs to the subtropical monsoon climate, with four distinct seasons and generally warm and mild weather. January is usually the coldest month of the year while July is usually the hottest month.
Some fun information about Hangzhou: https://www.chinahighlights.com/hangzhou/hangzhou-facts.htm .
For more information, please visit Hangzhou official website: http://eng.hangzhou.gov.cn/.
---
3. About Zijingang Campus
ZJU has 7 campuses. Your exchagne will mainly stay in the main campus – Zijingang (literally meaning "purple golden port"). IDI's office and studios – Crescent Building – is located in the center of Zijingang campus. More information about Zijingang campus is available http://www.zju.edu.cn/english/about_explore/list.htm .
---
4. ZJU Academic Calender

 (http://www.zju.edu.cn/english/19600/list.htm)
---
5.English Design Courses Available in ZJU IDI.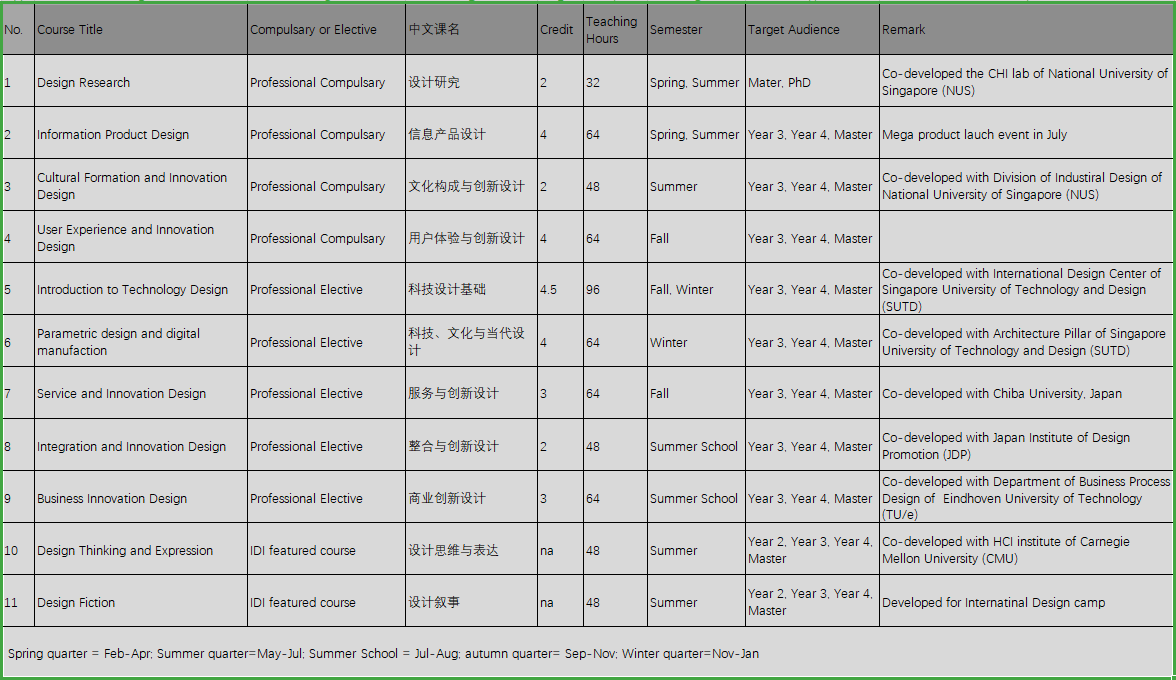 Last update:October 2018
---
6. IDI's Special English Programs for International Exchagne Students
DATE: Design and Technology Experience:
Previously called Asian Leadship Program (ALP), a 14-week design-centric summer school.
More information: http://www.idi.zju.edu.cn/en/join/293.html
CAMPUS Asia:
Collective Action of Mobility Program of University Students in Asia.
More information:http://www.idi.zju.edu.cn/project/1273.html
---
7. On-campus Accommodation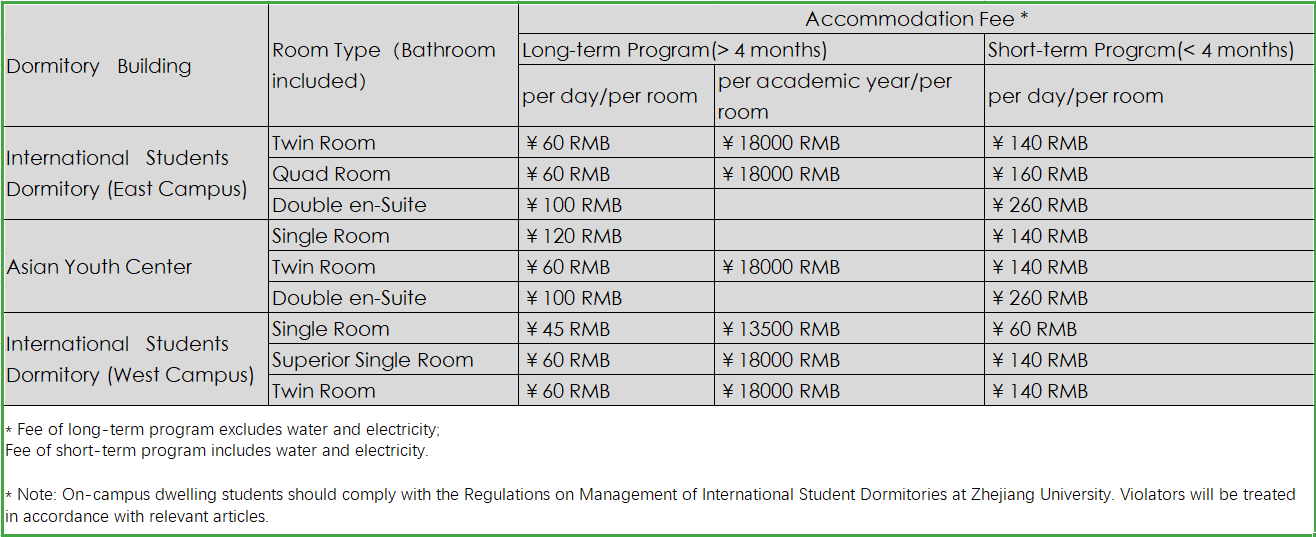 We will assist exchagne students apply the international students dormitory within Zijingang campus.
More information about on-campus dwelling: http://iczu.zju.edu.cn/english/redir.php?catalog_id=22249
---
8. On-campus Dining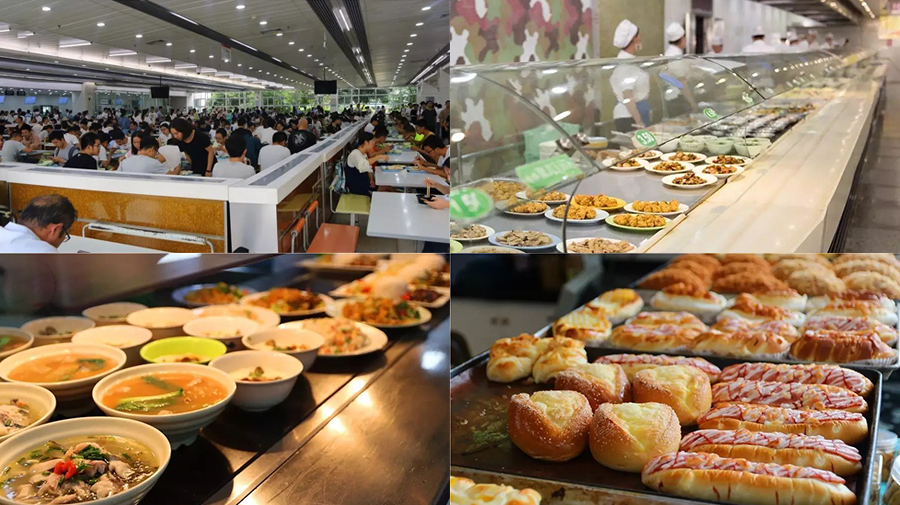 About ¥10-25 RMB per meal.
About ¥25-50 RMB per day.
---
9. Insurance
Students who stay in the university for six months or above are entitled to comprehensive insurance offered by the university, including accident medical insurance, hospitalization expenses, accident deformity, death insurance, etc. Self-supporting students who enjoy tuition fee discount and university exchange students shall pay for insurance by themselves.
In order to protect your insurance interests, please take good care of all the documents, receipts, papers, etc involved. When making a medical insurance claim, students shall provide complete documents, including photocopy of the passport, certificate of doctor's diagnosis or certificate of accident, medical record, all the medical examination reports, receipt of medicine expenses, list of medical examination items, list of medicines, receipt of hospitalization expenses and hospital discharge certificate, etc.
For information about the medical service: http://iczu.zju.edu.cn/english/redir.php?catalog_id=22254.
---
10. Life Guide @ZJU
Transportation & Communication
---
11.Transportation Tips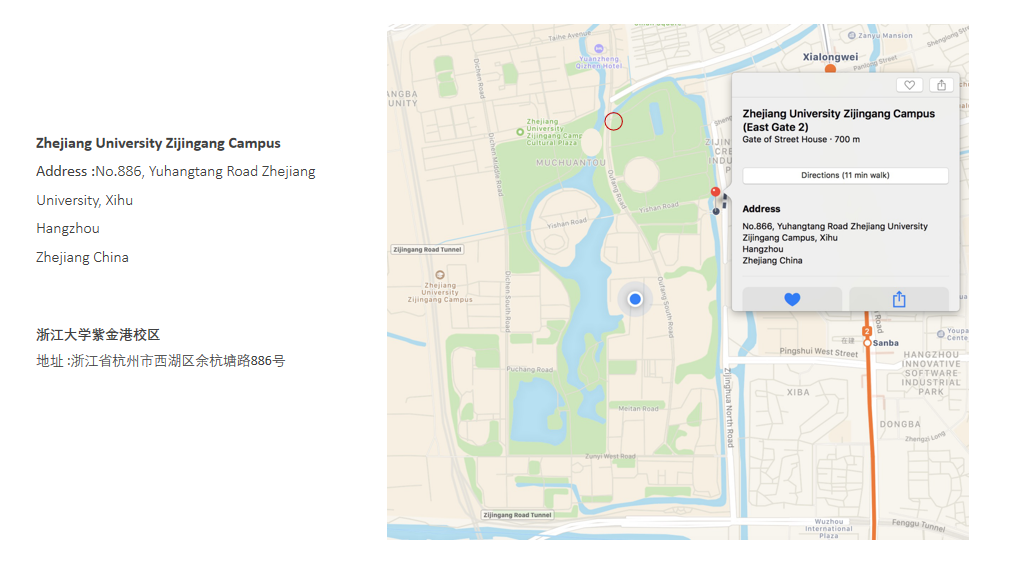 From Airport to school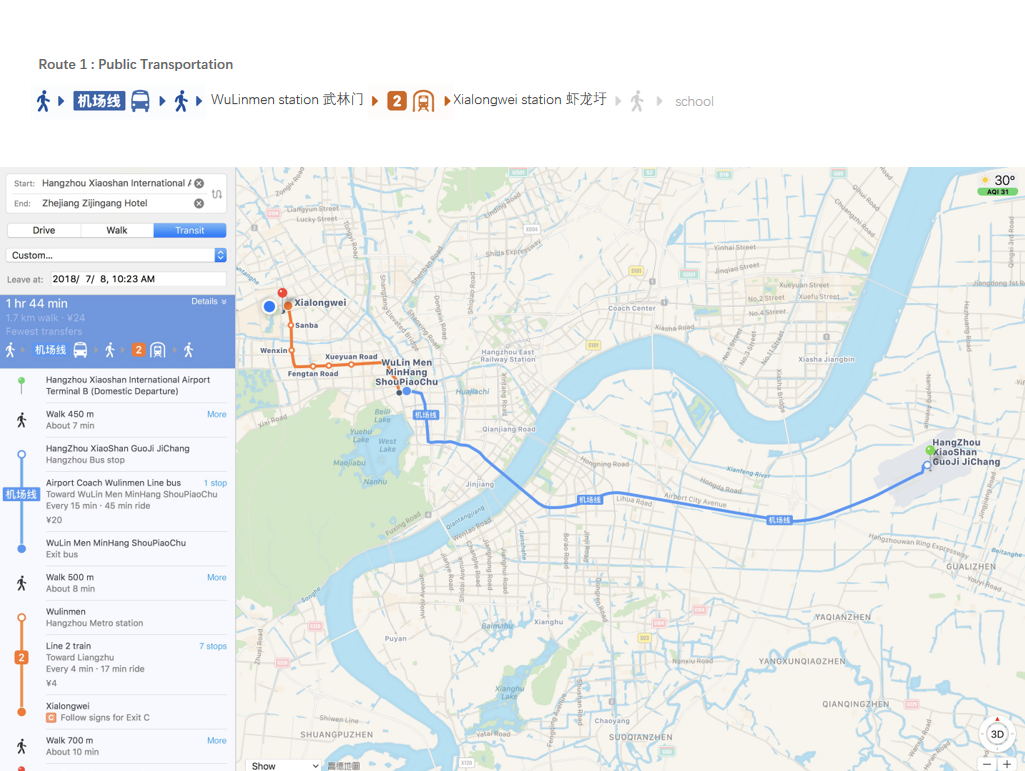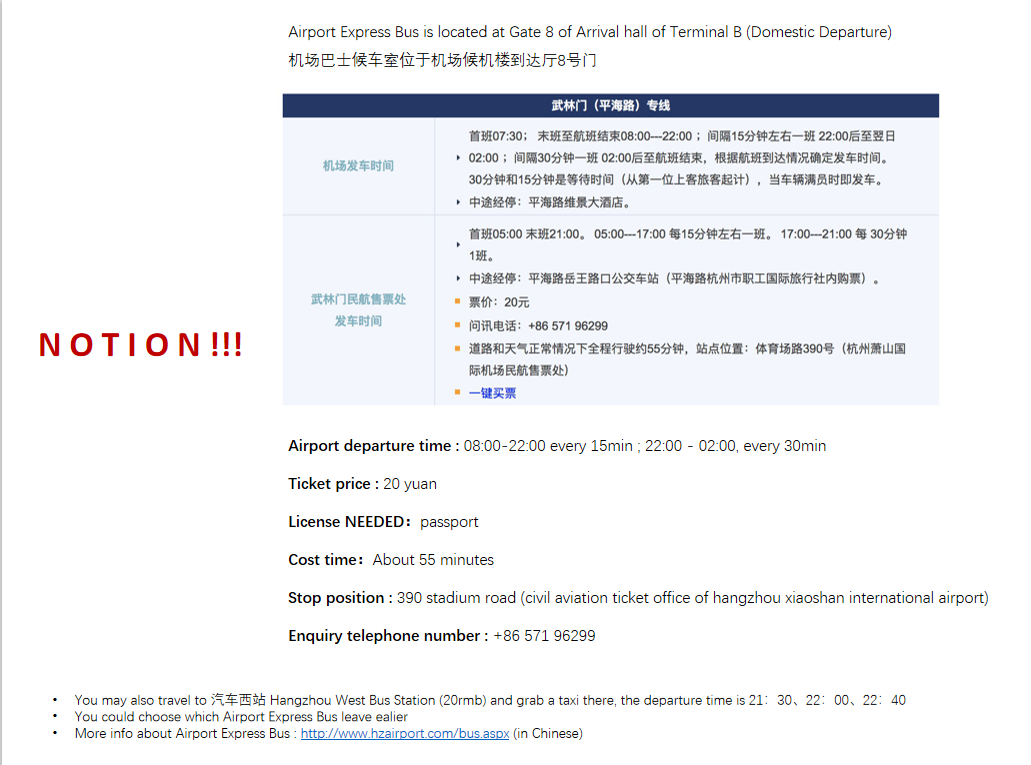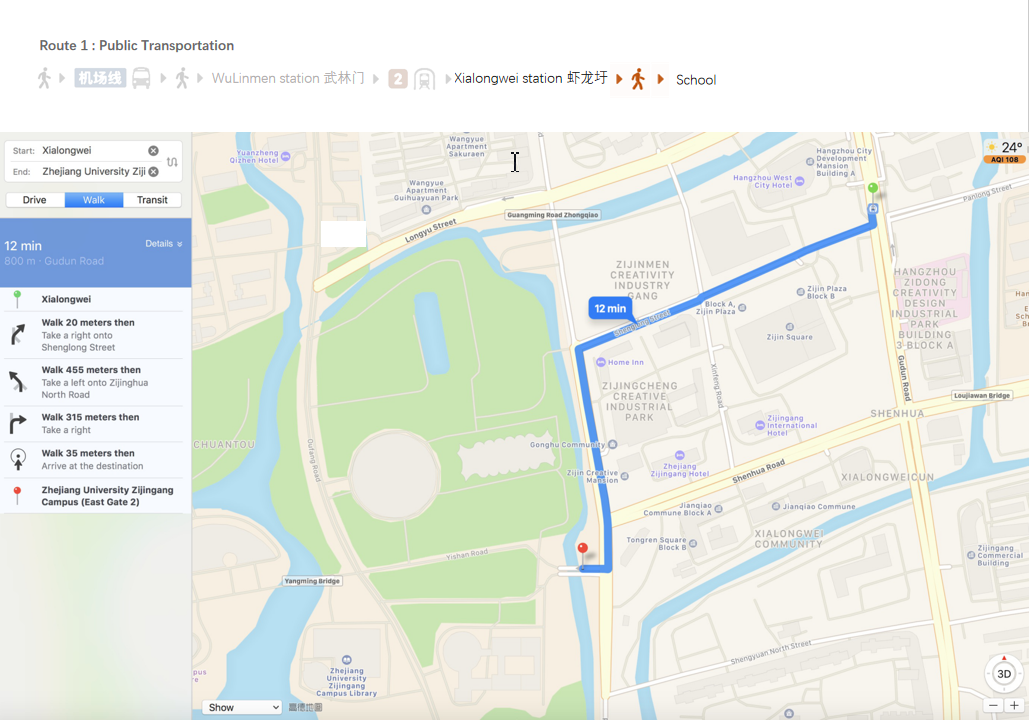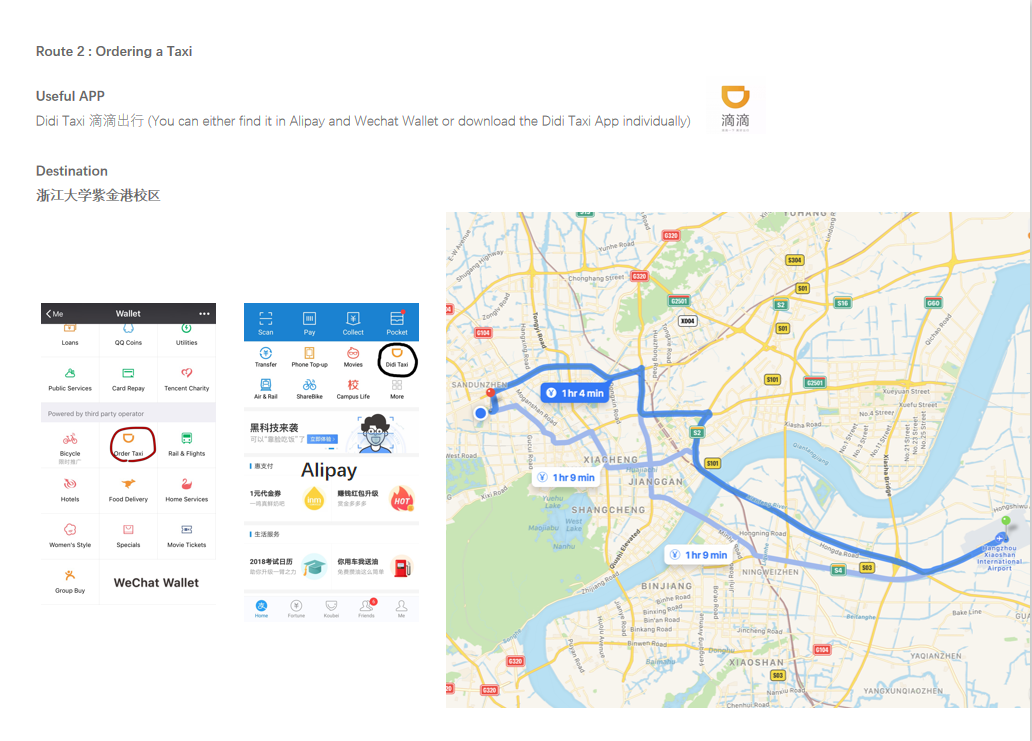 From Hangzhou East Railway Station to school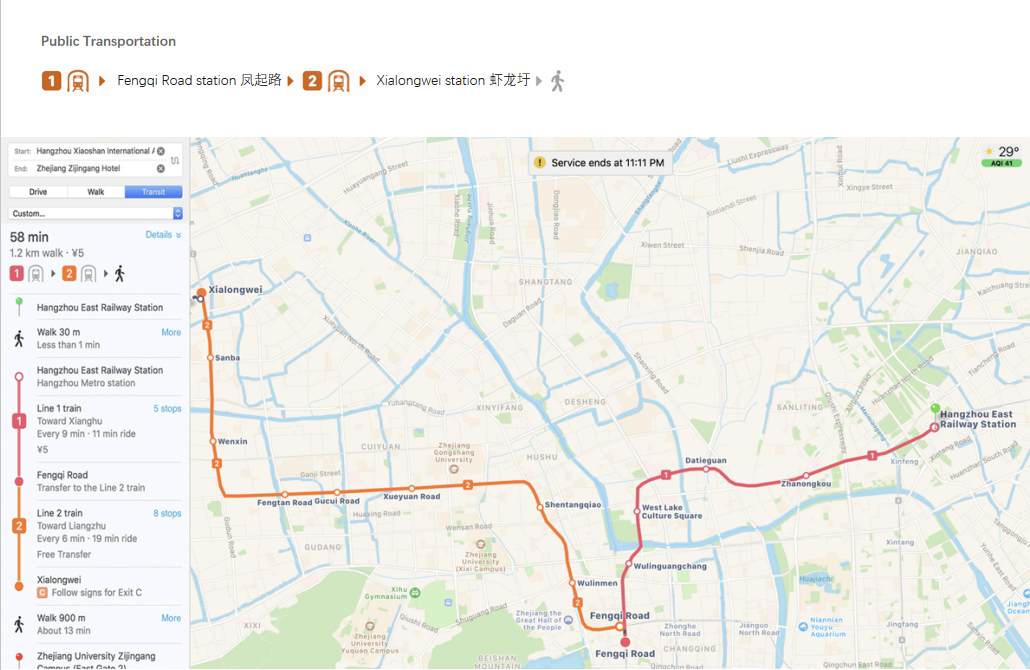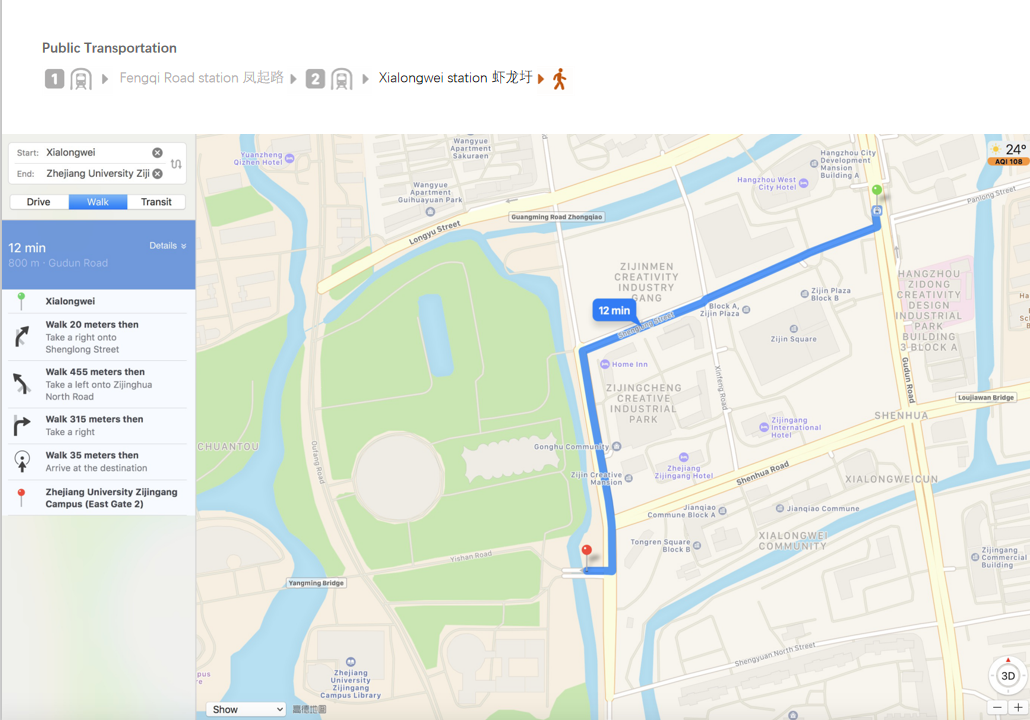 Hangzhou Metro